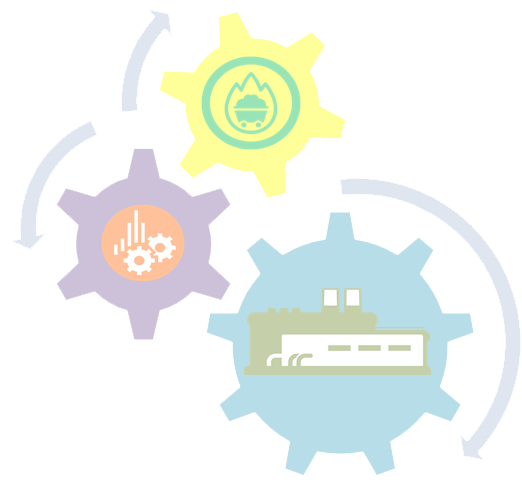 MrFeed® Performance
MrFeed® is a high-quality hydrolysate made from renewable sources using CelTherm™ technology. MrFeed® products are highly digestible and rich in protein, vitamins and minerals. The products have been developed for use in aquaculture and livestock diets and provide excellent support for animal growth and health.
Benefits
The company's unique CelTherm™ biomass conversion process provides a number of key benefits, making it an attractive solution for aquaculture and livestock feed applications. The production process results in a range of MrFeed® products that are highly digestible with a complete profile of amino acids, prebiotics, vitamins and minerals necessary for optimal animal growth and health.
In recent years, the aquaculture and livestock sectors have struggled with increasing mortality rates and high use of antibiotics and non-sustainable, expensive ingredients that have had significant negative impact on yields and economic returns for operators. On a commercial scale, operators who use MrFeed® in their finished diets consistently achieve enhanced yields and reduced mortality rates when compared with commercial diets.
To remain cost-competitive with traditional, non-sustainable feed ingredients that are currently in the market, the CelTherm™ process uses raw feedstocks, thus avoiding the need for high cost enzyme-processed food sources. In addition, the process is capable of utilizing heterogeneously mixed feedstocks, providing flexibility to substitute feedstocks as a result of market availability.
Applications
Application for MrFeed® ingredients are in finished diets for Shrimp, Salmon, Trout, other Finfish, Chicken and Pigs. To date, MrFeed® products have shown maximum benefit when included in finished diets from early stages across the entire feeding cycle.
The resulting MrFeed® product has compelling product attributes
Higher survivability
Disease remediation
Rapid and sustained growth
Improved immune system
Lower risk for contamination
Potential to be certified organic
MrFeed® Pro50 is moving into commercial distribution while also undergoing additional confirmatory testing in new geographies
Accelerates Growth
MrFeed® has undergone extensive laboratory analysis and field trials for shrimp, trout and salmon. In all cases, growth of the animal being fed a MrFeed® diet has exceeded growth of animals being fed traditional fish meal based diets
Higher growth rates result in shorter farming cycles (or larger animals) reducing environmental pressure and increasing economic returns
Tests on other fish species and livestock are underway
Improves Animal Health and Survival
The proprietary formulation of MrFeed® includes a host of vitamins and prebiotics
Extensive laboratory analysis and field trials for shrimp have demonstrated significantly higher survival for shrimp being fed a MrFeed®-based diet
Shrimp survival averaged between 80 – 90% while shrimp fed traditional fish-meal based diets averaged less than 50%
MrFeed® was also shown to remediate disease in shrimp ponds already infected with various diseases
Health attributes of MrFeed® eliminates the need for antibiotics to maintain animal health
Reduces FCR
Faster growth, disease remediation and higher survival significantly enhance the Feed Conversion Ratio for aquaculture and livestock animals that utilize a MrFeed® based diet
With feed being one of the major cost components in aquaculture / livestock farming, a lower FCR enhances economic returns
Importantly, a lower FCR also reduces the environmental footprint of aquaculture / livestock farming operations