Menon Biosensors, Inc.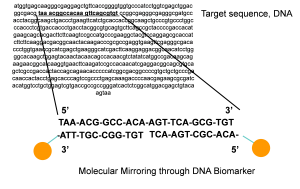 Menon Biosensors, Inc. is headquartered in San Diego, California, Menon Biosensors, Inc. is a subsidiary of Menon International, Inc. ("Menon") whose mission is to develop the fastest nucleic acid, antibody, ligand, aptamer or any other biomarker based detection system in the world. This proprietary patented Molecular Mirroring or M2 technology has been developed combining working principles of nuclear magnetic resonance (NMR) and biomarker assays in a real time binding event of nanoparticles decorated with biomarkers to a bacteria, virus, fungi or parasite. The nanoparticles are decorated with biomarkers that mirror the target's DNA or protein to be detected in the NMR instrument called MENTOR.
Menon Biosensors towards global leadership: Menon Biosensors seeks to become a dominant global player in Biodefense,  point-of-care clinical diagnostics and food and animal safety. The M2 technology is unmatched in terms of speed, sensitivity, specificity, multiplexing, 8-log quantitative dynamic range, portability and signal strength in presence of interferents typically found in water, blood, urine, saliva, cerebral spinal fluid, sputum and stool. A universal sample preparation method has been developed for all sample types that works with the M2 technology that provides sample to answer in less than one hour. High throughput MENTOR system configurations are available that provide sample to answer in five minutes.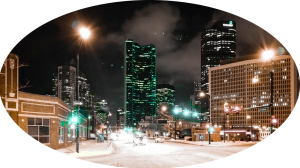 Biodefense: Automated and manual MENTOR systems and assays for various bacteria and virus were validated over six years of testing by the US Department of Homeland Security (DHS) and Department of Defense.  Previously worked with a US government approved prominent defense technology prime contractor with the aim of jointly developing an autonomous multi-sensor biodetection system for monitoring cities, population centers and transportation facilities.
Point-of-care diagnostics: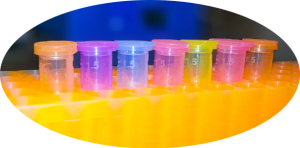 MENTOR system and assays have been validated over the last 3 years by qualified commercial end users and hospital laboratories for detection of various bacteria and viruses in clinical specimens. Currently, Menon Biosensors has been working with a global leader in biotech, diagnostics and healthcare technologies towards next generation immunoassays, nucleic acid detection assays and automated universal sample preparation and detection systems.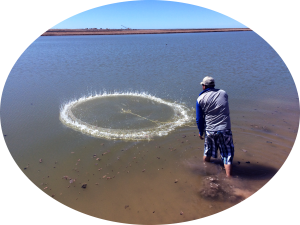 Animal and food safety: Menon Biosensors has been working with leading livestock, aquaculture and poultry producers worldwide in developing low-cost MENTOR systems and assays for rapidly screening animal tissue, blood, soil, water, air and feces. MENTOR systems and assays have been validated by leading research group in the USA.
MBI Strategy: Given the successful demonstration of 100% accurate detection of bacteria and virus at various end user testing sites and with patents granted in 15 countries, Menon Biosensors is currently scaling up its production quantities of portable MENTOR systems and nanoparticle assays. Recurring revenues through assay and instrument sales will lead to a multi-billion dollar business creating a huge upside in shareholder value.